HEALTH
7 Effective Tips to Save Money On Your Health Insurance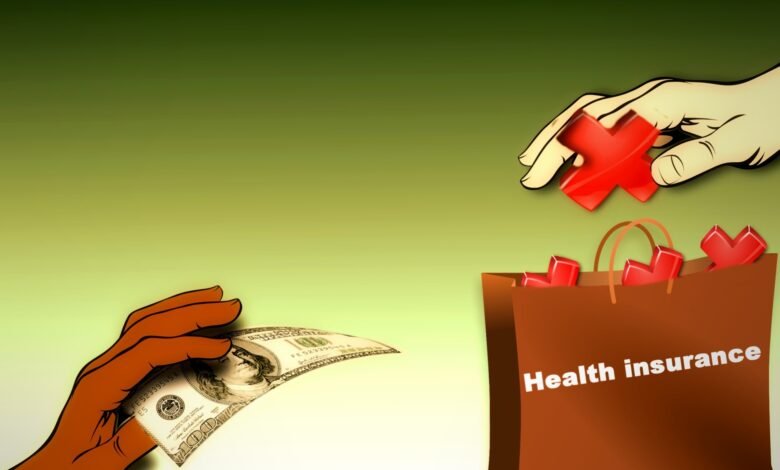 We live in a world where inflation impacts our everyday lifestyle. Therefore, saving money has become important due to the rising cost of almost everything, including healthcare. Therefore, people buy a health insurance plan that offers Comprehensive coverage for unexpected medical emergencies.
However, although it is helpful, it comes with specific premium requirements. So, you must give away a certain amount of money to maintain your plan. Fortunately, there are ways to save money on your health insurance plan, which will be discussed here.
How to Buy the Right Health Insurance for You and Your Family?
As our life is full of uncertainties, we cannot predict when we will need medical assistance. Therefore, it is always better to purchase a health insurance policy beforehand. But, with several options available, it often confuses people when buying a health insurance policy.
Well, it is not a hectic task if you know how and where to start.
First, choose a reliable health insurance provider with the best policies.
Remember, reading all health insurance terms and conditions is important to avoid future adverse situations.
Also, pay attention to the given coverage to understand whether it is the right insurance for you.
7 Best Ways to Save Money on Your Health Insurance Plan
A health insurance policy is extremely beneficial for coping with future medical emergencies. But, the high premium of certain policies makes it difficult for people to buy a plan due to their low income.
Therefore, most people seek ways to save money on their health insurance. Here are seven money-saving tips that can help you get the maximum value of your investment.
1. Purchase the Health Insurance Policy Early
Buying insurance early is one of the best ways to save money on your premium. It is so because as you age, the health insurance premium increases with it. So, time allows the insured individual to build up a sufficient corpus through modest premium payments, depending on your chosen policy. However, when purchasing a health insurance policy, compare features and advantages to simplify your buying decision.
2. Take a Basic Health Insurance Policy
Few people often cannot afford a comprehensive health insurance policy due to higher premiums. In this case, you can opt for basic health insurance to safeguard you and your family against medical emergencies. It will help you save a huge amount of money on your overall payable premiums.
3. Go for a Group Health Insurance Policy
Choosing a group health insurance policy is highly advantageous since the chargeable premiums are lower than the individual covers. Also, with this specific insurance, you can rest assured that it will cover your basic medical expenses as well.
4. Select Top-up Options
The top-up coverage is beneficial when you already have a health insurance policy but wish to expand the coverage. It prevents you from buying another policy with a higher sum insured to save money. The top-up plan will offer additional protection at an affordable rate. It simply implies that there is no need to pay for an entirely new plan since you just have to pay for the top-up features.
5. Opt for a Family Floater Scheme
The family floater plan or scheme offers a joint healthcare policy for your dependent family (Spouse and children). If you opt for this scheme, the coverage points will be extensive while the payable premiums will be lower than the individual cover.
6. Select No-Claim Bonus
If you never make claims in the policy year, the insurance provider will offer you a monetary advantage at the time of policy renewal. So, the cumulative bonus surely will increase the sum insured without any additional premium. As a result, you can avail of the extensive coverage with the same premium amount.
7. Maintain a Healthy Lifestyle
Maintaining good health is the best and most practical way to save money on your health insurance. A healthy lifestyle reduces the risk of getting sick, further reducing your medical and hospitalization bills.
Conclusion
In a nutshell, health insurance premiums won't force you to break your banks if you know the right trick to save money. The premiums can be affordable if you purchase the right plan at the right time. Also, never include any add-ons to your health insurance policy, as it can higher your premiums. So, employ these aforementioned smart tips and opt for a policy while saving money on premiums.