HEALTH
Best Workout Sled For Gym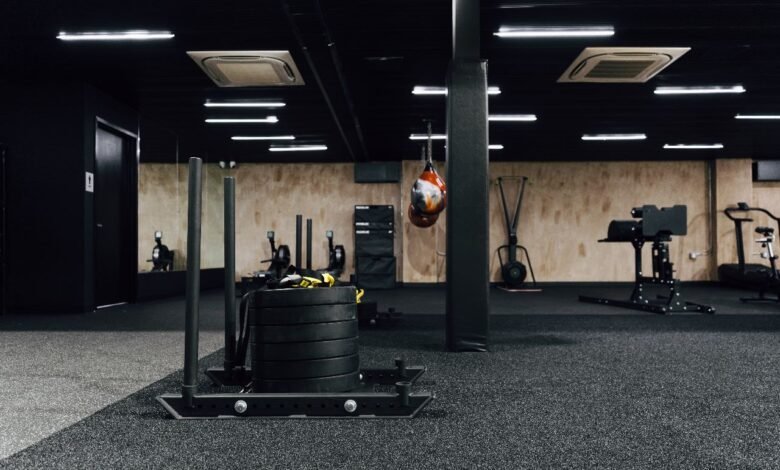 Are you looking to break free from the same old regular gym routine and unleash your full fitness potential? It's time to introduce workout sled into your fitness routine.
Workout sleds are the secret weapon you've been missing to take your gym training to the next level.
Additionally, workout sleds offer a versatile and intense full-body workout for fitness enthusiasts looking for new challenges. In contrast, it can help you build strength, power, and endurance like never before.
What's so remarkable about workout sleds?
Unlock Your Potential with the 5 Ultimate Workout Sleds
Workout sleds have become a crucial and highly effective training tool in modern gym environments. Initially utilized for athletic performance and sports conditioning, they have become integral to mainstream fitness routines.
Get ready to power up your workouts as we uncover the potential of workout sleds and the incredible impact they can have on your fitness journey.
Bodykore Smart Sled Pro
The BodyKore Smart Sled Pro revolutionizes sled training through cutting-edge features. Utilizing magnetic resistance with dual motors, it offers 3x more resistance than competitors without weights.
Unlike traditional sleds, it allows multi-planar movements with individually adjustable wheel resistance for competitive training.
The sled is app-controlled via Bluetooth, offering digital resistance adjustments and multiple training modes, including standard, change of direction, and random intensities. Manual switches are also available.
The BodyKore Smart Sled Pro is a game-changer for those seeking a technologically advanced and versatile sled training experience.
Rogue Echo Dog Sled
The Rogue Echo Dog Sled is a compact yet robust push/pull weight sled. Constructed from a durable 0.25-inch steel plate, it boasts a weight capacity of over 450 pounds. The sled's design includes two push bars and a high-strength carabiner, facilitating easy movement while accommodating heavy loads.
The sled's 11-gauge steel construction ensures durability, while its 36.5×25 inches footprint and removable push poles add to its convenience. Despite its small size, the sled provides secure push poles, various attachment options, and versatility for both pushing and pulling exercises.
Potential downsides include the recommendation for protective plastic skis and limited surface contact. Nevertheless, with a weight post of 17 inches in length, the Rogue Echo Dog Sled is a compact and powerful option with exceptional toughness and functionality.
Valor Fitness Prowler
The Valor Fitness Weight Training Sled is a robust 12-gauge steel sled designed for agility training, particularly in outdoor spaces like your backyard.
Suitable for grass or turf surfaces, it allows both pushing and pulling and features welded low handles, a 3-point harness, and a 7-foot strap for versatile movement.
The sled's angled push handles provide ergonomic gripping, and the adjustable harness accommodates different pulling or dragging preferences.
With a 2-inch weight plate holder diameter, it can hold Olympic plates, aided by a reinforced harness that disperses tension. The package includes a strap, and its dimensions (39 x 19 x 7 inches) enable convenient under-bed storage.
Valor Fitness Weight Training Sled with fixed low handles, including strap and harness, and compatibility with Olympic plates presents a comprehensive and practical training solution.
REP Fitness Weight Sled
The REP Fitness Weight Sled is a versatile push/pull sled designed to withstand rigorous workouts. Its remarkable weight capacity of 600 lbs provides ample room for stacking weights.
Made from sturdy steel and boasting a sleek black finish, this sled measures 39″ L x 37″ W x 23″ H (42″ H with poles), striking a balance between power and size. It has a carabiner and dual loop straps for easy hauling, ensuring effortless transportation.
While it might not have the highest weight capacity compared to some rivals, the REP Weight Sled impresses with its blend of power, practicality, and comfort.
It secures the third spot on this list with a reliable, versatile, and effective option for those seeking a robust push/pull sled.
Rage Fitness R2
The Rage Fitness R2 is a pull sled designed to enhance overall strength and conditioning with its simple yet effective design.
Despite its maximum weight capacity of 90 lbs, it delivers a potent workout experience. Its compact dimensions (26.5″ L x 8″ W x 16.5″ H) make it an excellent space-saving option for gyms or home workouts.
Its sleek black appearance adds a professional touch to any exercise setting, and the sled includes a comfortable harness for a pain-free workout.
While the R2 weight sled stands out for its compact and user-friendly design, its lower weight limit might suit those seeking lighter loads. Weighing only 15 pounds requires additional weight plates for a substantial workout.
The Rage Fitness CF-SL000 R2 is a fantastic choice for individuals needing a compact, affordable, and easy-to-use pull sled for their workouts.
Conclusion
In fitness, workout sleds emerge as versatile tools with dynamic engagement of muscle groups for comprehensive strength and endurance gains.
The Bodykore has varying designs, resistances, and exercise options that cater to diverse fitness levels and goals.
FAQS
Is the sled a good workout?
Sled workouts build strength, power, and endurance by engaging multiple muscle groups through pushing and pulling movements.
What does the sled workout do?
Sled workouts target muscle groups for improved strength, power, and cardiovascular endurance.
Does the sled burn fat?
Yes, sled workouts can contribute to fat burning due to their high-intensity nature and engagement of multiple muscle groups.
Is sled push cardio or strength?
Sled push combines cardio and strength training, benefiting cardiovascular fitness and muscle development.
How many calories does a sled push?
The number of calories burned during a sled push varies depending on weight, intensity, and duration, but it can be a substantial calorie-burning activity.