BUSINESS
Immerse Yourself in the Enchanting Amazon Rainforest: Exploring Peru's Luxurious Lodges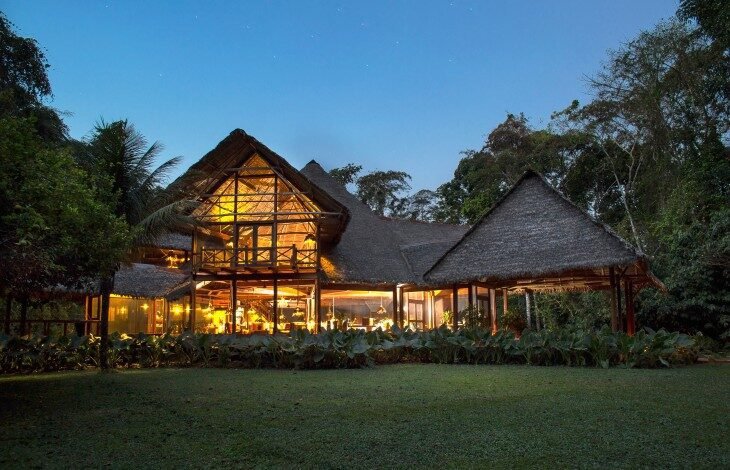 Nestled deep within the heart of South America, the Amazon rainforest is a natural wonder that captivates the imagination of adventurers and nature enthusiasts alike. With its unparalleled biodiversity, lush landscapes, and indigenous cultures, the Amazon offers a unique opportunity to connect with the wild beauty of our planet.
One of the most remarkable ways to experience this ecological marvel is by staying at the Amazon rainforest lodges Peru. In this article, we will explore some of the most luxurious and immersive lodges that allow you to discover the magic of the Amazon while enjoying the comforts of modern living.
Inkaterra Reserva Amazonica
The Inkaterra Reserva Amazonica is a prime example of eco-luxury in the Amazon rainforest. Located on the banks of the Madre de Dios River, this lodge offers a range of exquisite bungalows and suites nestled amidst the dense jungle. Visitors can partake in guided wildlife excursions, including jungle walks, canopy tours, and boat rides to witness the diverse flora and fauna of the Amazon. After a day of adventure, guests can unwind in the spa or savor delicious Amazonian cuisine at the lodge's restaurant.
Tambopata Research Center
For the dedicated nature enthusiast, the Tambopata Research Center is a dream come true. This remote lodge, situated within the Tambopata National Reserve, offers guests the chance to observe and study wildlife up close. It's particularly renowned for its proximity to one of the largest macaw clay licks in the Amazon. Birdwatchers and wildlife photographers will find this lodge an absolute paradise. With comfortable accommodations and expert guides, it's a fantastic option for those looking to connect with nature on a deeper level.
Amazon Yarapa River Lodge
If you're seeking a tranquil escape with a touch of luxury, the Amazon Yarapa River Lodge should be on your radar. Located in the pristine Pacaya Samiria National Reserve, this lodge offers intimate and comfortable accommodations. Guests can explore the reserve's waterways, fish for piranhas, and take part in cultural experiences with local communities. The lodge's serene ambiance and the opportunity for evening wildlife excursions make it a fantastic choice for couples and small groups.
Posada Amazonas
Posada Amazonas, managed by Rainforest Expeditions, is a welcoming lodge situated in the Tambopata National Reserve. This eco-friendly lodge offers a harmonious blend of nature and culture. Guests can enjoy guided tours through the rainforest, interact with indigenous communities, and learn about conservation efforts in the region. The lodge also boasts comfortable rooms and excellent dining options, making it a great choice for families and solo travelers alike.
Sacha Lodge
Nestled within the Ecuadorian Amazon but easily accessible from Peru, Sacha Lodge offers a unique and immersive rainforest experience. Accessible only by boat, this lodge is surrounded by a lush, private reserve. Sacha Lodge provides guests with exceptional wildlife observation opportunities, including a canopy walkway that allows you to explore the rainforest canopy. Their expert guides and comfortable accommodations ensure a memorable and educational stay.
Conclusion
The Amazon rainforest lodges in Peru offer an incredible opportunity to explore the world's most biodiverse ecosystem while enjoying the comfort and luxury of well-appointed accommodations. Whether you're an avid naturalist, a wildlife enthusiast, or simply seeking a serene retreat in nature, there's a lodge in Peru's Amazon rainforest to suit your needs. From eco-friendly initiatives to unforgettable wildlife encounters, these lodges provide a gateway to the wonders of the Amazon that will leave you with memories to treasure for a lifetime. So, plan your next adventure to Peru's Amazon rainforest, and let the enchanting jungle cast its spell on you.