BUSINESS
A Comprehensive Guide To LinkedIn Lead Generation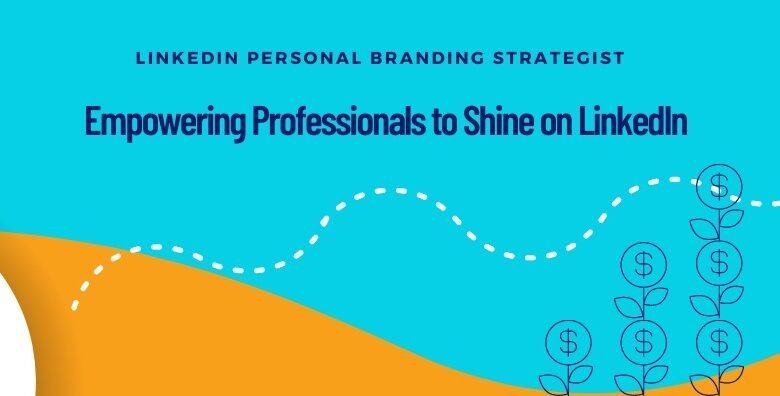 In the ever-evolving world of digital marketing, LinkedIn has emerged as a powerful hub for lead generation. With over 774 million users worldwide, LinkedIn offers immense potential for businesses to connect with professionals and generate high-quality leads. This article aims to provide a comprehensive guide to mastering LinkedIn lead generation, leveraging all the platform's unique features and tools.
LinkedIn Lead Generation
1. The Power of LinkedIn for Lead Generation
LinkedIn is a professional network that provides unique opportunities for businesses to connect and interact with potential clients. Unlike other social media platforms, LinkedIn users are typically on the platform for professional purposes, seeking information and solutions that can enhance their business operations. This makes LinkedIn an ideal platform for businesses to showcase their expertise, build trust, and generate leads.
Why LinkedIn?
LinkedIn offers several advantages for lead generation:
Professional Audience: LinkedIn's user base primarily consists of professionals, decision-makers, and business owners. This can increase the chances of your content reaching the right audience.
High Engagement: LinkedIn users actively participate in discussions, share insights, and consume content that aligns with their professional interests. By creating valuable content, businesses can engage with their audience and generate leads effectively.
Direct Communication: LinkedIn allows businesses to communicate directly with potential customers, providing a platform to offer personalized solutions and build relationships.
Advanced Tools: LinkedIn offers a variety of tools for businesses, including LinkedIn Sales Navigator, LinkedIn Lead Gen Forms, and LinkedIn Company Pages, to optimize their lead generation efforts.
2. Optimizing Your LinkedIn Profile and Company Page
Your LinkedIn profile and company page are your brand's storefront on the platform. They provide the first impression for potential leads, so it's crucial to optimize them for lead generation.
Personal Profile Optimization
Your personal LinkedIn profile should clearly articulate who you are, what you do, and how you can help others. It should be professionally written, with a compelling headline and summary that grabs attention and encourages people to connect with you. Here's how to optimize your profile:
Headline: Your headline should succinctly describe your role and expertise. Consider incorporating relevant keywords to boost your profile's visibility in LinkedIn and Google searches.
Summary: Your summary should provide a brief overview of your professional background, expertise, and the value you bring. It should also include a call-to-action (CTA) encouraging viewers to connect with you or visit your website.
Experience & Skills: Highlight your professional experience and skills that align with your target audience's needs. This can help position you as a credible authority in your field.
Recommendations & Endorsements: Request recommendations and endorsements from colleagues, clients, and industry peers to enhance your profile's credibility.
Company Page Optimization
Your LinkedIn company page serves as a central hub for your business on the platform. It's where potential leads can learn about your company, products, and services. Here's how to optimize it:
Custom Button: Add a custom CTA button to your company page that directs visitors to a landing page, a lead magnet, or a sign-up form.
Lead Gen Forms: Use LinkedIn's Lead Gen Forms to collect lead information directly within the platform, reducing friction and improving conversion rates.
Regular Updates: Regularly post valuable content and company updates to engage your followers and attract new ones.
Analytics: Use LinkedIn's built-in analytics to learn about your page visitors, followers, and content performance. This data can inform your content strategy and help you reach the right audience.
linkedin-company-page
3. Building a Strong Network
Establishing a strong network on LinkedIn is crucial for lead generation. Your network includes your first-degree connections, but also extends to their connections (second-degree) and beyond. Here's how to build a strong network:
Connect with Existing Contacts: Start by connecting with people you already know, such as colleagues, clients, industry peers, and friends.
Reach Out to Potential Leads: Use LinkedIn's search feature to find potential leads. When sending a connection request, personalize your message to increase the chances of acceptance.
Join Relevant Groups: Participate in LinkedIn groups relevant to your industry or target audience. Engage in discussions, share insights, and build relationships with group members.
Follow Influencers: Follow industry influencers and engage with their content. This can increase your visibility and help you stay updated on industry trends and insights.
4. Creating Valuable Content
Content is the driving force behind LinkedIn lead generation. By consistently sharing valuable content, you can demonstrate your expertise, engage your audience, and attract potential leads.
Types of Content
LinkedIn supports various types of content, including:
Posts: Regular posts can include text, images, links, and videos. They are ideal for sharing short insights, industry news, and company updates.
Articles: LinkedIn articles allow you to write in-depth content on a specific topic. They are perfect for showcasing your thought leadership and expertise.
Documents: LinkedIn documents let you share presentations, PDFs, and other documents directly on the platform. They can be used to share in-depth reports, guides, and other valuable resources.
Videos: Video content can be highly engaging and is particularly effective for sharing stories, behind-the-scenes insights, and product demonstrations.
Content Strategy
Developing a content strategy for LinkedIn involves:
Understanding Your Audience: Understand your target audience's needs, challenges, and interests. This will guide your content creation and ensure your content resonates with your audience.
Creating a Content Calendar: Plan your content in advance with a content calendar. This helps ensure a regular posting schedule and a balanced mix of content types.
Analyzing Performance: Use LinkedIn analytics to measure the performance of your content. This can inform your content strategy and help you improve over time.
5. Leveraging LinkedIn Groups
LinkedIn groups provide a platform for professionals to discuss topics of interest, share insights, and network with like-minded individuals. They can be a valuable source of leads if leveraged correctly.
Joining Relevant Groups
Join groups that are relevant to your industry and target audience. Participate in discussions, share valuable insights, and build relationships with group members. This can position you as an authority in your field and attract potential leads.
Creating Your Own Group
Creating your own LinkedIn group gives you control over its content and members. It allows you to cultivate a community around your brand and engage directly with potential leads. Ensure your group provides value to its members through insightful discussions and exclusive content.
6. Utilizing LinkedIn's Advanced Features
LinkedIn offers several advanced features that can enhance your lead generation efforts.
LinkedIn Sales Navigator: This premium tool allows you to find and connect with potential leads more effectively. It offers advanced search filters, lead recommendations, and CRM integration.
LinkedIn Ads: LinkedIn's advertising platform allows you to reach a broader audience and generate leads through targeted ads. You can create various types of ads, including sponsored content, InMail ads, and lead gen form ads.
LinkedIn Analytics: LinkedIn provides detailed analytics for your profile, company page, and content. These insights can help you understand your audience better, measure the performance of your activities, and improve your lead generation efforts.
7. Engaging with LinkedIn Live and Events
LinkedIn Live and Events are powerful tools for engaging your audience and generating leads.
LinkedIn Live: LinkedIn Live allows you to broadcast live video to your network. This can be used for webinars, Q&A sessions, product demonstrations, and other interactive content.
LinkedIn Events: You can create and promote events on LinkedIn. This can be useful for online webinars, workshops, product launches, and other events that can attract potential leads.
8. Implementing a LinkedIn Outreach Strategy
A LinkedIn outreach strategy involves reaching out to potential leads and engaging them in a meaningful way. This can involve sending personalized connection requests, sharing valuable content, and initiating discussions.
Personalized Connection Requests: When sending a connection request, personalize your message to increase the chances of acceptance. Explain why you want to connect and how you can provide value.
Value-Driven Outreach: Your outreach should focus on providing value rather than selling. Share valuable content, offer help, and engage in meaningful discussions.
Follow-Up: Once you've made a connection, follow up regularly to maintain the relationship. Share relevant content, engage with their posts, and stay top of mind.
9. Tracking and Analyzing Your LinkedIn Lead Generation Efforts
Tracking and analyzing your LinkedIn lead generation efforts is crucial for improving your results. LinkedIn provides detailed analytics for your profile, company page, and content. These insights can help you understand your audience better, measure the performance of your activities, and refine your lead generation strategy.
10. Conclusion: Mastering LinkedIn Lead Generation
LinkedIn lead generation requires a strategic approach, understanding of the platform's features, and consistent effort. By implementing the strategies outlined in this guide, you can leverage LinkedIn to its full potential and generate high-quality leads for your business. Remember, LinkedIn lead generation is not just about selling; it's about building relationships, providing value, and positioning yourself as a go-to resource in your field.
Ready to take your LinkedIn lead generation to the next level? Reach out to us today for a free consultation. We're a leading digital marketing agency with a proven track record in LinkedIn lead generation. Let's work together to grow your business. Contact Us Today!