TECH
Mobile Trading Redefined: Mastering the MetaTrader 5 App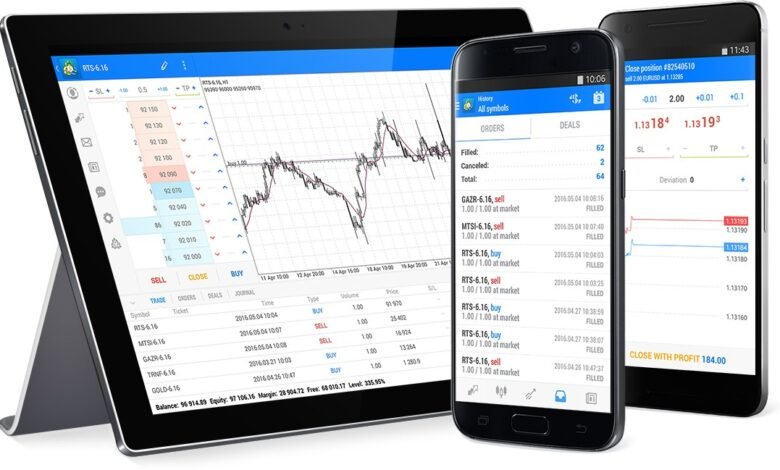 Mobile trading has become an essential aspect of the financial markets in recent years. With the rapid advancement of technology and the increasing popularity of smartphones, traders now have the power to access markets anytime and anywhere.
One platform that has been at the forefront of mobile trading is Metatrader 5 (MT5), which has redefined the way traders interact with the markets. This article will explore the features and benefits of the MT5 app and how it has revolutionized the world of mobile trading.
Seamless Accessibility and User-Friendly Interface
The app offers seamless accessibility to traders, allowing them to manage their trading accounts on the go. The interface of the application is intuitive and user-friendly, making it easy for traders to navigate through various functions effortlessly.
Traders can access real-time quotes, execute trades, analyze charts, and view their account history with just a few taps on their mobile devices.
Multi-Asset Trading
Unlike its predecessor, MT5 supports trading in a wide range of financial instruments, including cryptocurrencies, stocks, currencies, commodities, and indices. This multi-asset capability is a game-changer for traders who prefer diversifying their portfolios and exploring opportunities beyond the traditional forex market.
Advanced Charting and Technical Analysis
The app provides extensive technical indicators and analytical tools for in-depth market analysis. Traders can access interactive price charts, apply various technical indicators, and conduct thorough market research from their mobile devices. This empowers them to make well-informed trading decisions away from their desktop computers.
Trading Algorithms and Expert Advisors:
One of the standout features of MT5 is its support for automated trading. The app allows traders to create and implement trading algorithms and Expert Advisors (EAs). With this capability, traders can trade the markets automatically, even when they are not actively monitoring the app.
EAs can be developed using the MetaQuotes Language 5 (MQL5), a user-friendly programming language with extensive documentation and support from the MetaTrader community.
Real-Time Market News and Alerts
Keeping track of market news is crucial for traders to promptly identify potential trading opportunities and react to market-moving events. The MT5 app offers real-time news updates and customizable price alerts, ensuring traders are always aware of critical developments in the financial markets.
Secure and Encrypted Communication
Security is a top priority when it comes to online trading. Using encryption protocols, the MT5 app ensures secure communication between the trader's mobile device and the trading server. This safeguard helps protect sensitive information and ensures that all transactions are executed safely.
Seamless Synchronisation with Desktop Version
The app is designed to synchronize with the platform's desktop version seamlessly. This means traders can switch between their mobile devices and desktop computers without disruptions. Any changes made on one device are instantly reflected on the other, allowing for continuous trading and monitoring.
Flexibility and Customisation:
The MT5 app offers a high degree of flexibility and customization. Traders can personalize their trading environment by rearranging and resizing windows, selecting color schemes, and organizing their favorite instruments for quick access. This level of customization enhances the overall trading experience and efficiency.
In conclusion, the Metatrader 5 app has revolutionized mobile trading, providing traders unprecedented access to the financial markets and a wide range of powerful features. With its user-friendly interface, support for multiple asset classes, advanced charting tools, and the ability to use Expert Advisors, the MT5 app cater to beginners and seasoned traders.
The secure and encrypted communication ensures that traders' data and transactions are always protected. As the financial markets continue to evolve, mobile trading is likely to become even more prevalent, and platforms like MT5 will play a significant role in shaping the future of trading.