Blog
What is the Eco4 Grant, and How Can One Apply for It?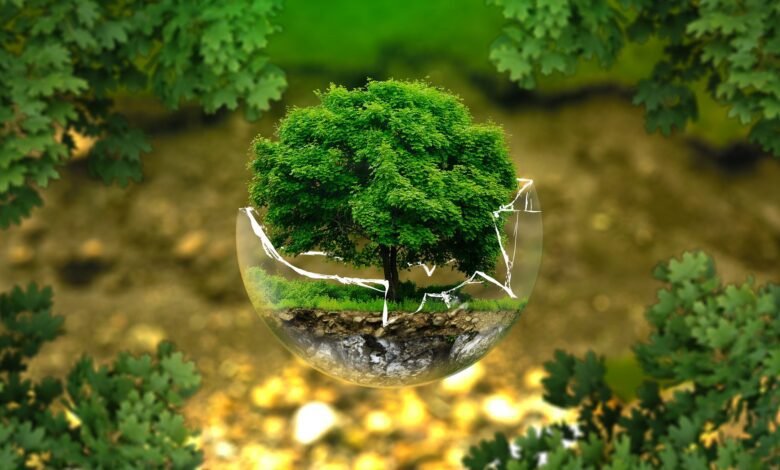 The Boiler Replacement grant emerges as a beacon of hope and opportunity in a world increasingly conscious of environmental challenges. Understanding this government grant and learning how to apply for it is key to unlocking transformative projects that champion green innovation and drive positive change.
It is a government-funded scheme that provides financial assistance to homeowners and private tenants in England, Scotland, and Wales to make their homes more energy efficient. 
It is the fourth and final phase of the Energy Company Obligation (ECO) scheme, which was introduced in 2013. The scheme is designed to help low-income and fuel-poor households save money on energy bills and make their homes more comfortable and healthier.
According to stats from the Government of UK, around 10% of ECO3 deliveries are carried in the ECO4 scheme. On the contrary to this scheme, there is also ECO4 Flex which is aimed at supporting low-income households that do not receive any benefits; in this way, the net eligible pool becomes around 3.5 million homes.
Understanding the Eco4 Grant
The term "ECO4" encapsulates its purpose – a conscious effort to drive environmental innovation for future generations. Eligible homes for ECO4 funding must be in bands D-G of the Energy Performance Certificate (EPC). This means that they are considered to be in need of energy efficiency improvements. Households that receive certain benefits are also eligible for ECO4 funding, regardless of their EPC rating.
The UK Government grant can be used to fund a range of energy efficiency measures, including:
Insulation (cavity wall, loft, and solid wall)
Heating controls
Boiler upgrades (boiler Replacement Grant)
Renewable energy (solar panels, heat pumps)
Air source heat pumps
Thermostatic radiator valves
Draught proofing
Warm air heating systems
The grant funding you can receive will depend on your chosen energy efficiency measures and household income. Generally, you will receive a higher grant if you are on a low income or live in a fuel-poor area.
What is covered in the ECO Scheme
This scheme covers many energy-saving measures that can be applied to UK households. These include:
It is the most common benefit of this funding scheme, and it helps homeowners to save up to 1800 pounds a year.
It includes installing green heating systems such as biomass boilers, air source heat pumps etc. It includes state–of–the–art heating systems that are used to replace outdated boilers.
Boiler Repairing & Upgrading
All boilers cannot be replaced with an air source heat pump and thus, this government scheme provides repairing and upgrading options to make these boilers more efficient.
Perks and Benefits of Receiving a Grant
There are many benefits to receiving an ECO4 grant, including:
Reduced energy bills: Energy efficiency improvements can help you save money on your monthly bills.
Improved comfort: A more energy-efficient home will be warmer in the winter and cooler in the summer, making living more comfortable.
Increased property value: Energy efficiency improvements can increase the value of your property. This is because buyers are increasingly looking for homes that are energy efficient and cost-effective to run.
Reduced carbon emissions: Making your home more energy efficient will help to reduce your carbon emissions and contribute to a cleaner environment.
Peace of mind: Knowing that your home is more energy efficient can give you peace of mind. You can be confident that you are doing your part to reduce your energy bills and carbon emissions, and you can also be confident that your home will be more comfortable and easier to heat.
You must apply for the scheme here to be eligible for an ECO4 grant. Let us help you save money, improve your home and contribute to the environment.
Eligibility Criteria
The eligibility criteria for the funds depend upon the following criteria:
You must be a homeowner or private tenant.
You must be on one of the following benefits:

Income-based Jobseeker's Allowance (JSA)
Income-related Employment and Support Allowance (ESA)
Income Support (IS)
Pension Credit Guarantee Credit (PCGC)
Working Tax Credit (WTC)
Child Tax Credit (CTC)
Universal Credit (UC)
Housing Benefit
Pension Credit Savings Credit (PCSC)
Child Benefit

Your property must have an Energy Performance Certificate (EPC) rating of E, F, or G. Your property must be in England, Scotland, or Wales.
Flex Route
There is also a "LA Flex" route to funding the grant, available to households who do not meet the above criteria but are still grappling with a tight budget. To qualify for the Flex route, you must meet the following criteria:
Your total household income must be below £31,000.
Your property must have an EPC rating of D, E, F, or G.
You must be living in a fuel-poor area.
You must have a health condition made worse by living in a cold environment.
How to Apply for ECO4 Grant?
To apply for an ECO4 grant, you must contact a participating energy supplier. For your assistance, Eco Energy Services is here for you. We will help you assess your eligibility and provide you with a quote for the cost of the improvements. If you are eligible for funding, we will make the necessary arrangements for your home heating system.
Here are the steps on how to apply for an ECO4 grant:
Contact Eco Energy Services, and arrange a free consultation if needed.
Provide them with your details. The energy supplier must collect information from you, such as your name, address, and energy bills.
Have your home assessed. They will send an assessor to your home to assess your eligibility for funding.
Next, they will provide you with a quote for the cost of the energy efficiency improvements.
If you are satisfied, you must sign a contract with the energy supplier.
Have the work carried out. The energy supplier will arrange for the work to be carried out by a qualified contractor.
Pay the grant contribution. If you are not eligible for full funding, you will need to contribute towards the cost of the improvements.
This boiler upgrade grant t is a great way to make your home more energy efficient and save money on energy bills. If you are eligible for funding, do apply for a free boiler replacement today.
Our 3-Step Process
If you are eligible for the government grant, contact us today for further processing.
We can help you with the installation process with our 3 simple steps:
1- Check Eligibility
The first step is to fill out our form to unlock funds for your home.
2- Free Survey
Next, our expert surveyors will visit your home for a 10-15-minute survey, in which we will inspect your home.
3- Installation
Lastly, our certified engineers will visit your home to complete the installation in less than 3 days.
Conclusion
Understanding "What is the Eco4 grant, and how can one apply for it?" helps improve the future. Join this movement, innovate, and help us change. Start your green journey now with the Boiler Upgrade Scheme (BUS).
Check our website for more information. You can fill out the form here and begin your installation journey today! Don't miss out on your chance to avail this limited-time opportunity.
FAQS
1. Who is eligible for ECO4 in Wales?
You must be a homeowner or a private renter (with your landlord's permission for any work to be done) to be eligible for ECO money. A welfare recipient is living there.
2. What are UK eco-grants?
Through ECO, a government program, low-income households can get free or highly subsidised replacement boilers. ECO was set up to help low-income households access home efficiency improvements that will cut the cost of heating their homes and their carbon footprints.
3. What green grants are offered in Wales?
The Energy Company Obligation Scheme (ECO4) of the UK government and the Nest program are two incentives that might assist people in Wales in purchasing solar panels.
4. What is Wales' self-employed grant?
There could be grants of up to £2,000 available. You may be eligible for a grant of up to £2,000 if you are over 25 and have been economically inactive or jobless to assist with the startup costs of a business in Wales.
5. ECO4 vs. ECO3?
ECO4 has more measures and grants. ECO4's "whole-house" energy efficiency method may imply extra money for renovations. In ECO4, up to 50% of applicants can apply using flexible energy regulations, up from 10% in ECO3. ECO3 didn't require EPCs, but the new phase does.